Client Success: Shannon Commercial Properties
Established in 2015, Shannon Commercial Properties (SCP) is a subsidiary of Shannon Group plc and provides commercial property solutions to commercial, industrial and aviation markets.
---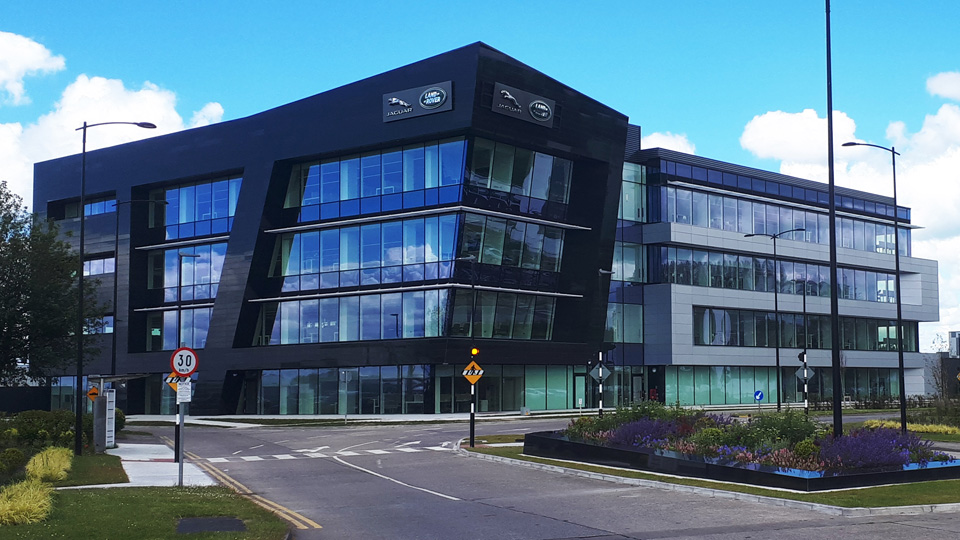 How does Yardi Voyager empower SCP to establish clear purchase procedures?
"Moving to Yardi Voyager has resulted in far greater data transparency while also providing much greater oversight in terms of our CapEx budget. It has also allowed us to streamline numerous business processes, allowing for greater focus on client engagement."

Jennifer Kearns, finance manager for Shannon Commercial Properties.
---
The company owns and manages seven business and technology parks and has over 1.8 million square feet of office and industrial space, as well as approximately 1,600 acres of development land in over 40 locations across counties Clare, Limerick, Tipperary, Kerry and Offaly in Ireland.
"We are focused on expanding our property portfolio in the Mid West region with the provision of further third generation office and industrial facilities, primarily located in Shannon Free Zone West, beside Shannon Airport," said Kearns.
SCP adopted Yardi Voyager to improve business processes and to gain better control and visibility of operations in one system. The move from disparate systems enabled SCP to handle all aspects of portfolio management including lease management, reporting, budgeting, maintenance, and financials from a single database.
Prior to adopting Yardi solutions, SCP was operating across six different management systems. Initially, a new structure was proposed which detailed a four-system approach: property management, financial management, debt management and document management.
However, after further examination and detailed discussions with Yardi about the company's key needs, it became apparent that SCP could streamline onto just one system, Yardi Voyager.
"Streamlining onto a single system has allowed us operate with a more reliable set of data. Multiple systems had resulted in unreliable data, which had increased the potential for inaccurate reporting. Combined with the powerful reporting functionality with Voyager, SCP is far better positioned to make strategic decisions than previously," said David Neylon, capital sales executive for SCP.
Gaining control over workflows was a key driver in SCP's move to Yardi Voyager. Voyager enables SCP staff to set workflow permissions and boundaries for monetary approvals, purchase order approvals and lease administration approvals. This is something they were not able to do pre-Voyager, resulting in lost time and manual errors.
What other benefits does the app give your residents?
We can further enhance the resident experience by utilising the maintenance functionality within the app to report and raise maintenance requests. This has not only meant faster response times and a focus on visibility of progress; we have seen the maintenance technicians become advocates for using the app; we've removed the use of paper from the entire process; and residents get complete visibility of the progress of a request.
We can build a far greater sense of community with the promotion and RSVP for exclusive resident events and that drives the lifestyle experience our communities. At that point the technology and the resident experience really comes together. Technology is key to making these successful.
Yardi Voyager empowers SCP to establish clear purchase procedures with approval thresholds depending on the value of the transaction.
All purchase transactions above €5,000 require two approvers and any lease amendments also require two approvers.
In combination with Yardi's core accounting and property management solution, SCP also adopted Yardi Maintenance to manage work orders through external contractors; Yardi Fixed Assets to gain total visibility of asset depreciation; Yardi Job Cost to track project budgets and improve accuracy of financial forecasts; Yardi PAYscan to save time with paperless invoicing; and Yardi Bank Book to efficiently match bank statements within the system.
Integrity, customer focus, teamwork, innovation and responsibility are the core of SCP's company values.
Using Yardi Voyager and products from the Yardi Commercial Suite, SCP is able to deliver transparency in operations, credibility through auditable processes and security through a single database.
Thanks to Yardi, comprehensive asset management, accurate financial predictions and easy portfolio-wide reporting enables SCP to manage and develop its property assets, generate a sustainable returns and provide excellent service to its valued customers.
Related Products