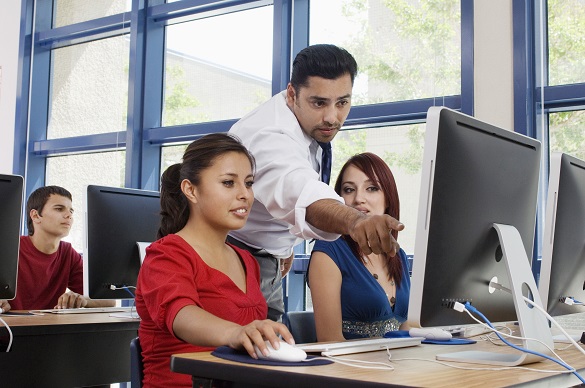 Yardi Training Services provides cost-effective staff training with options to suit your preferred learning style, schedule, and budget. Classroom and online webinar training sessions are great opportunities for Yardi clients to gain critical knowledge of our software, make strategic connections with other Yardi users, and have valuable peer-to-peer discussions on a variety of topics.
---
Learn More and Register Today!
Current Yardi clients are invited to browse class schedules, course descriptions (including prerequisites) on Client Central.
NOTE: All Training is Limited to Yardi Clients
Due to the proprietary nature of our course content, course registration is closed to the public. All attendees must be active Yardi clients. If you require training on Yardi products and are not a current client, you may wish to consider local colleges, private consultant resources, and other industry organizations.
---
Attend Classroom Training in a Yardi Office
We offer ongoing classroom training events taught by Yardi professionals at office locations across the country. Geared towards a variety of skill levels, these workshop-style courses help users master Yardi software in the exact way it was designed to operate. Hands-on learning opportunities provide practical experience, immediate feedback, and improved understanding of Yardi software. Most of our classroom training options offer Certified Professional Education (CPE) credits. Register Here>>
Yardi classroom training sessions are perfect for:
Operations staff new to Voyager needing to gain full knowledge of the software
Accounting, AR, or AP professionals needing a better understanding of financial transactions and reporting
IT and tech professionals requiring more advanced instruction on inner workings of the database
Watch Training Videos on Client Central
Yardi's extensive training library offers a variety of short training videos that can be viewed on Client Central under Product Resources > Training & Videos. If necessary, your support representative can show you how to add specific videos to your Voyager menu set for quick and easy use while in the software. View Here>>