Earlier this year, Yardi began a new initiative in the UK called Yardi RISE. Fay Chester, regional director, and Amber Crighton, event planner, wanted to create a new event for women at Yardi to network, inspire and empower each other. The event focuses on four pillars –
R – Recognise
Discussing things that affect women in the workplace, such as health (e.g., menopause, pregnancy and more).
I – Inspire
Celebrating each other's successes and empowering women in the real estate industry. These events can help inspire people who are new in their careers and want to work their way up the ladder.
S – Showcase
What opportunities are there that women people can get involved with, e.g., events, speaking panels, mentoring opportunities etc.
E – Empower
Supporting, encouraging and challenging ourselves and one another, whilst being able to talk freely in a non-judgmental space.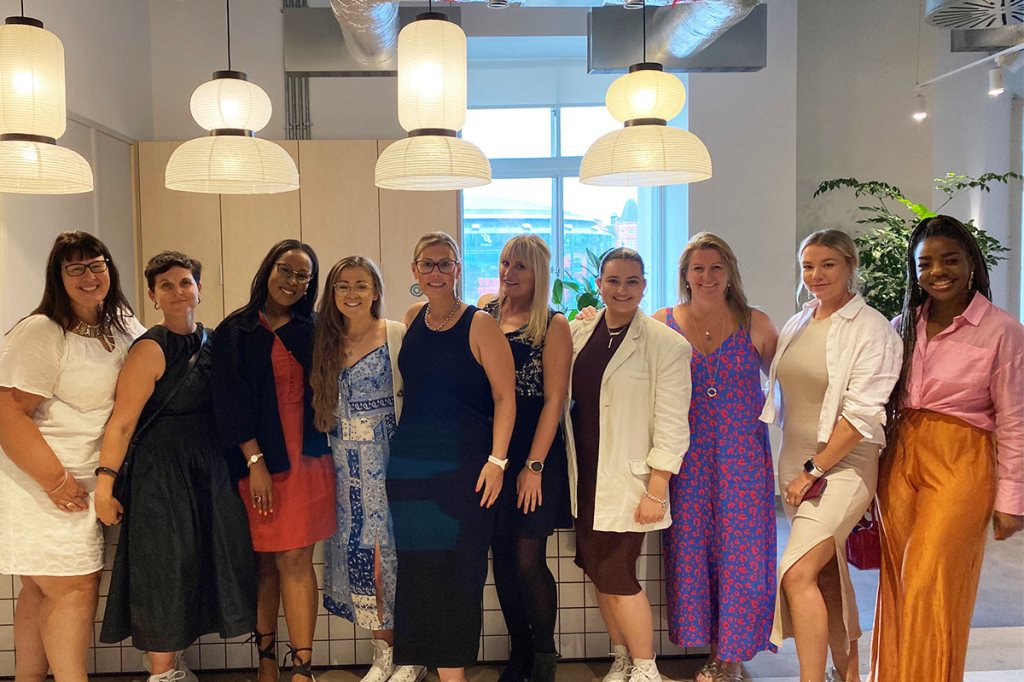 For the first event, we hosted one session in London and one in our UK head office in Milton Keynes with guest speakers, Hannah Marsh, co-founder of HomeViews and Margaret Sweeney, executive director and chief executive officer for IRES REIT.
These first sessions focused on careers and we began the session by introducing ourselves, our role at Yardi and who inspires us. Our guest speakers then presented and gave advice on how they became successful women in real estate.
Hannah Marsh went first and opened up by stating, "I had no idea what to do with my career once I graduated and now, I'm a co-founder at HomeViews and an entrepreneur. Honestly, I still don't know what to do with my career but I don't think it matters. I don't know what the next 20 years are going to offer me, but you need to take ownership of your career and not wait for something to happen. Make decisions for yourself and not what people believe is the right career for you as they will always put a label on you."
Marsh gave eight tips for women in real estate –
Put yourself forward and compete – make sure you have a voice and put yourself out there
Be credible – do your research before a meeting but remember it's okay to learn as you go
Be visible – put your hand up and get yourself seen
Relationships matter – people will want to do business with you when they like you
Don't assume you're being treated fairly – ask questions and don't be afraid to challenge
When you no longer get nervous, it might be time to move on – if you're not excited about what you're working on or get a buzz from a project, you need to start asking for more
Trust your voice and instincts
As you manage and lead, give your team the opportunities to shine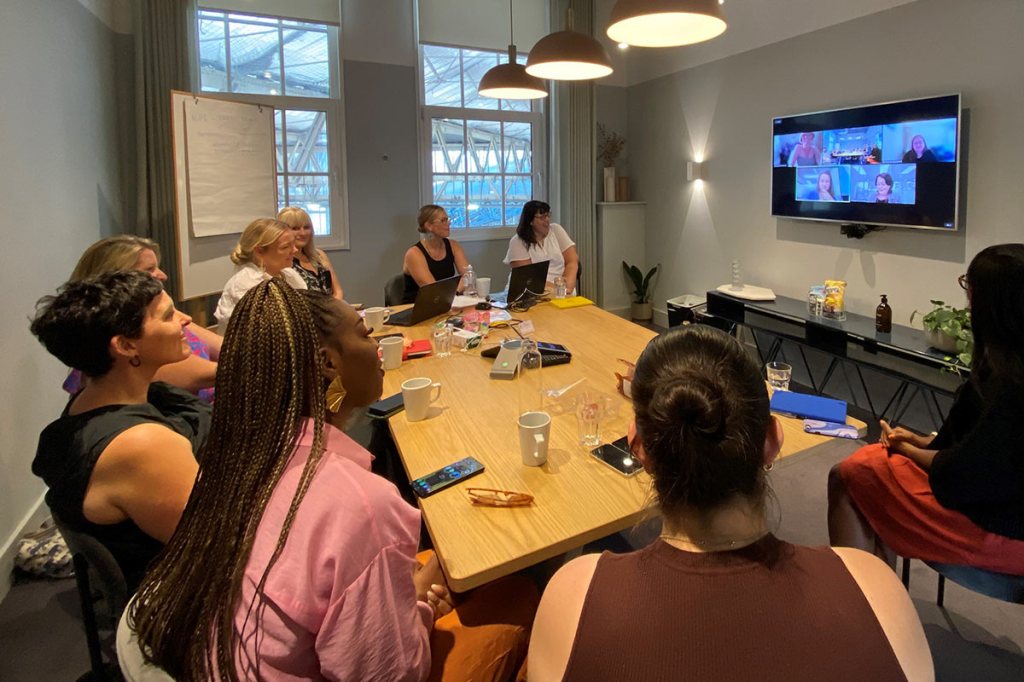 Marsh showed us how it doesn't matter if you're unsure of where you want your career to go, but make sure you do something that makes you passionate and inspires you. Don't be afraid to have your voice heard and it's the relationships you make along the way that help you grow and allow you to nurture your teams as you start to lead.
Margaret Sweeney opened her session by expressing that her first ambition in life was to be a teacher, however, she pivoted into a BCOMM degree to give herself more options in her career. She always believed it was better to choose something that would allow her to have options, but nowadays thanks to technology there are more jobs available which makes the world of real estate more exciting.
Sweeney's advice to the group were the 6 C's –
Confidence – having self-assurance – be confident in yourself and try not to overanalyse everything. Only analyse why you should get the job, not why you shouldn't get it.
Communication – Always use your voice. Organisations and companies are structured around organisation models that are older than a century. Hierarchies create their own challenges as the further up you go, the harder it is and the fewer roles are available. Make sure your voice is heard.
Culture – as in the culture of an organisation – be in a job that fits your own nature. You don't have to make one giant leap; you can take several steps of the journey along the way.
Child-care – this is always seen as a juggle in a work environment. When Sweeney started, there were only 3-weeks of maternity leave offered. It can be hard to have children and a full-time job and have full-time relationships. Sweeney's advice was, if you can't stay full-time, try and keep involved somehow. Work from home or go part-time so you're not completely out of the industry and won't find it hard to return.
Cash – Women don't like to ask for money, but you're entitled to be paid for your job and you're entitled to fair pay. It is better to speak to someone as they can give you advice and help lift the anxiety associated with salaries rather than keeping it in your head.
Canvas – Influencing – life is about communication, networking and interacting. Women can get focused on the job and find perfection too important. Make sure you get out and get around your organisation – get to know your clients and have a conversation. Tomorrow is another day and we can always come back to the projects we're working on.
Sweeney's last piece of advice was, "Women can underestimate their abilities, so make sure you let people know you're interested in things in advance and move outside your comfort zone. Don't be afraid to try different roles in the company. People who are happy in their life do well and people who aren't happy often dwell and can fall behind. Don't be afraid to ask for help – we can become focused on thinking, 'I should know how do it myself,' but the sooner you ask for help, the easier it becomes."
The first Yardi RISE was a great success with feedback from the groups including,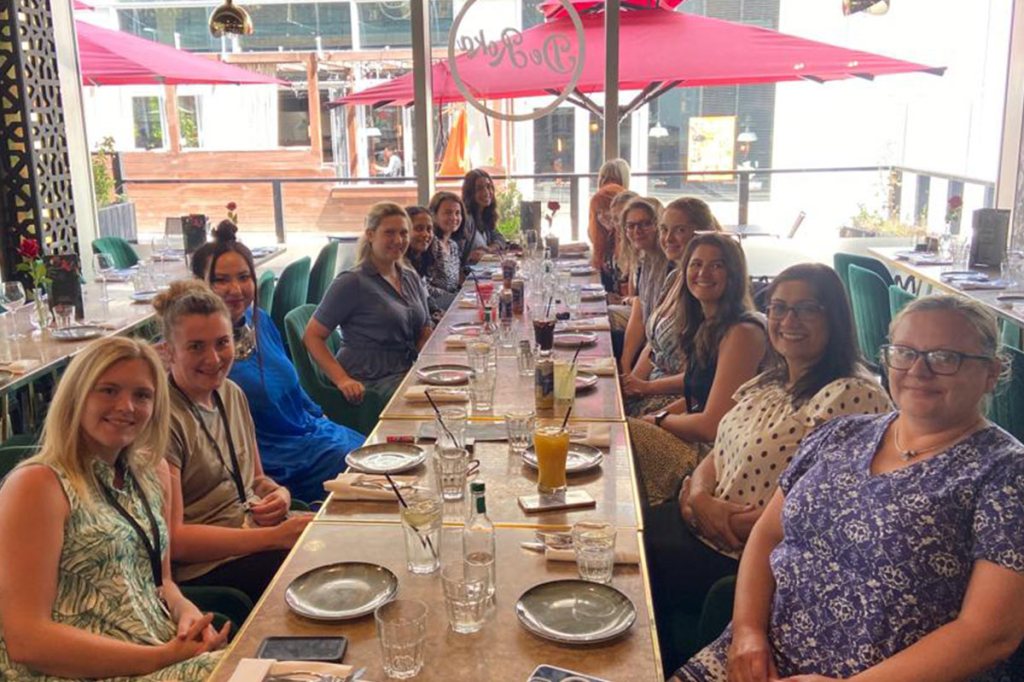 "Just wanted to say thank you so much for yesterday, it really was very special and I was moved by everyone's words on their achievements and inspirations. I believe you have started something very special with RISE and I'm so happy I am able to be a part of it. Here's to hopefully many more and I look forward to seeing you both again soon."
"I think it is very important that everyone is treated as equals regardless of sex, race, colour, religion etc. I do feel RISE provides a forum for women to talk freely, learn from each other's experiences as well as help us realise our potential."
'Congratulations on a very significant initiative by Yardi, I also love the acronym RISE", said Margaret Sweeney for IRES.
"I was delighted to take part and support such a great initiative," said Hannah Marsh for HomeViews.
The next Yardi RISE event will take place in December 2022 focusing on building relationships within the workplace, top tips on mentoring and confidence building.